Panama Papers: Who will be the next world leaders to resign?

USA TODAY
7/04/2016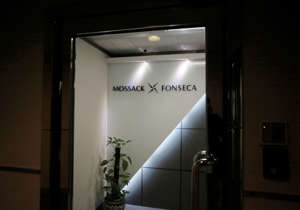 © AP Photo/Vincent Yu This April 5, 2016 file photo shows the entrance of the regional head office of Panama-based law firm Mossack Fonseca, one of the world's biggest creators of shell companies, in Hong Kong, America's openness to foreign tax evaders is coming under new scrutiny after the leak this week of 11.5 million confidential documents from the Panamanian law firm. The Panama Papers show how some of the world's richest people hide assets in shell companies to avoid paying taxes. Following the stepping aside of Iceland's Prime Minister Sigmundur Gunnlaugsson, Irish bookmaker Paddy Power on Wednesday began taking bets on who might be the next world leader to leave office as a result of leaks related to offshore accounts.
The front-runner is Mauricio Macri, Argentina's president, followed by Pakistan's President Nawaz Sharif, and Ukraine's President Petro Poroshenko. 
"Who needs the Grand National when you've got the Panama Papers to punt on?" the firm said in a statement. 
Feilim Mac An Iomaire, a Paddy Power representative, said bets were "yet to be set alight, so far we've taken €133 ($188). The biggest single bet is £35 on Nawaz Sharif at 10/1."
He said the market was only open for 6 hours Wednesday. It might improve. 
Here is the list from Paddy Power:
8/1         Mauricio Macri (Argentina)
10/1       Nawaz Sharif (Pakistan)
12/1       Petro Poroshenko (Ukraine)
20/1       David Cameron (United Kingdom)
33/1       Francois Hollande (France)
33/1       Xi Jinping (China)
33/1       Vladimir Putin (Russia)
80/1       Justin Trudeau (Canada)
66/1       Queen Elizabeth II (United Kingdom)
66/1       Angela Merkel (Germany)
66/1       Barack Obama (United States)
66/1       Robert Mugabe (Zimbabwe)
100/1     Alexis Tsipras (Greece)
100/1     Kim Jong-un (North Korea)
100/1     Khalifa bin Zayed Al Nahyan (United Arab Emirates)