Park frustrated over Port Hills drones

NZ Newswire
22/02/2017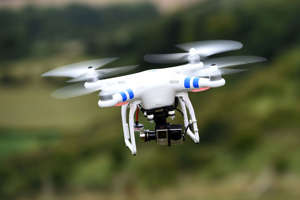 The operators of Christchurch Adventure Park have appealed to members of the public not to fly drones in the area while firefighters continue operations in the Port Hills.
The park, which opened in December, has been closed until further notice since fires broke out in the Port Hills nine days ago and it remains in the hands of Civil Defence.
Park spokeswoman Anne Newman says fire remains active in the park, and putting it out remains the priority.
But she says helicopters working from the air were grounded three times on Tuesday because of drones.
"This is incredibly concerning and frustrating as it is prolonging the fire containment efforts and jeopardising the safety of the pilots," she said.
"While we were extremely fortunate for the fire to have been contained ahead of the village and our base station, we do know that there is significant damage to the lift and the rest of the park."
The Fire Service has been using a drone above the Port Hills to gather hotspot information.
But a strict no-fly zone is in place for members of the public, meaning they cannot operate drones or remotely piloted aircraft systems.