Parties gear up for Mt Roskill by-election

NZ Newswire
8/10/2016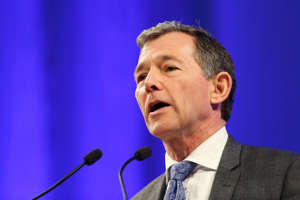 The National Party says it will run a strong campaign in a Mt Roskill by-election even though Labour has held the seat since it was created.
The sitting MP, Labour's Phil Goff, has been elected mayor of Auckland and had said he would resign as an MP if that happened.
"I understand Mr Goff intends to resign on Tuesday or Wednesday," National Party president Peter Goodfellow said on Saturday.
National will open nominations October 12, with final candidate selection on October 19.
In June, Labour announced Michael Wood as its candidate for Mt Roskill.
Mr Wood is a member of the Puketapapa Local Board and stood for Labour in the Epsom electorate at the last general election.
Mr Goodfellow said it would be very difficult for National to win as no government had ever won a by-election off the opposition.
"And of course Labour and the Greens have done a deal for the seat to try and make it even less likely," he said.
"We will, however, run a strong campaign. Labour has held Mt Roskill since it was created in 1999 and tends to take the electorate a bit for granted."