Parties oppose retirement age rising

NZ Newswire
6/03/2017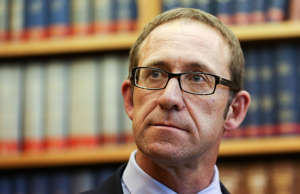 People already struggling to make it to 65 to retire shouldn't be forced to wait another two years until they're 67, Labour says.
Criticising the government's newly announced superannuation eligibility changes, Labour leader Andrew Little has committed to not making people work beyond 65.
"Life expectancy might have changed but bodies wear out at pretty much the same rate as they always have done and people doing physical work for most of their working life are struggling to get to 65 now," he said.
"They shouldn't be required to work another two years before they're eligible for superannuation."
Prime Minister Bill English and Finance Minister Steven Joyce announced on Monday that the government would raise the super eligibility rate to 67 over a period from 2037 to 2040.
The announcement, which Mr English expects will be seen as "fair and reasonable" by voters in this year's election, has not been popular with other parties.
Act leader David Seymour said the changes, which will be legislated next year, was protecting baby boomers while pulling the rug from under young people.
"It's intergenerational theft - cynical political calculus in place of leadership," he said.
"People under 45 will pay more and more tax for unsustainable baby boomer superannuation before having the same right snatched away."
He instead wants to see the changes brought in sooner and phased in over a longer period of time.
The government's plan to change eligibility for migrants - increasing the minimum residency requirement from 10 years to 20 years - has been more widely supported.
Mr Little said while the Retirement Commissioner had proposed 25 years residency before eligibility, the extra five years was unlikely to make much difference.
NZ First leader Winston Peters supported it but said the 20 years still fell short of what was fair.