Patea behind bars for Tara Brown's murder

NZ Newswire
27/02/2017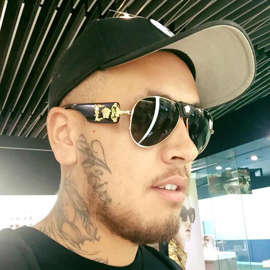 Lionel Patea has spent his first night behind bars as the convicted murderer of his former partner, New Zealand-born Tara Brown, who he brutally bludgeoned to death almost 18 months ago.
Patea was due to stand trial in the Brisbane Supreme Court on Monday but unexpectedly pleaded guilty before a jury was empanelled.
Justice Debra Mullins sentenced Patea to life in prison with a non-parole period of 20 years, the mandatory time for people convicted of murder in Queensland.
Ms Brown had taken out a domestic violence order against Patea just days before he rammed her off a suburban Gold Coast road in September 2015.
The 25-year-old miner then used a metal fire hydrant cover weighing 7.8kg to repeatedly bash her as she lay trapped inside the overturned vehicle.
A triple-zero call Ms Brown made as she attempted to flee from Patea captured dozens of "thumping sounds" as she groaned "Lionel stop, please help me".
The 24-year-old later died in hospital from "non-survivable" head injuries while Patea was also treated for self-inflicted stab wounds after handing himself to police soon after the attack.
Ms Brown's mother Natalie Hinton said when she was told her daughter was in hospital, she knew in the pit of her stomach that Patea had found her and hurt her.
"My whole world caved in around me as this misogynistic narcissist murdered my baby girl," Ms Hinton told the court.
Patea was also sentenced to the maximum five year's jail for breaching the DVO, which he will serve concurrently with the murder sentence.
"It's difficult to perceive a more serious breach of the Domestic Violence Act," crown prosecutor Carl Heaton QC said.
National domestic violence helpline: 1800 737 732 or 1800RESPECT. In an emergency call triple-zero.