PayPal Strategy Exec 'No Longer With The Company' After Sending Inappropriate Tweets

TechCrunch
4/05/2014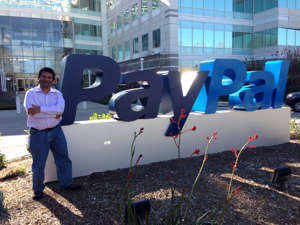 PayPal's new director of strategy Rakesh "Rocky" Agrawal . The company publicly confirmed that the relatively new hire is "no longer with the company" after sending a series of bizarre and insulting tweets last night.
Agrawal , after working for many years as a consultant to payments and commerce companies. Hired as their director of strategy, he said at the time that he would be tasked with "help[ing] small businesses and entrepreneurs understand online commerce and payments."
(The hire was made despite previous disparaging comments from Agrawal , which he presumably had to educate small businesses about.)
The honeymoon was short. After having the "best night of his life" at Jazz Fest in New Orleans, Agrawal sent a binge of .
Those tweets, some of which insulted PayPal VP of global communications Christina Smedley, were deleted… But not before the Internet got hold of them. (This morning, Agrawal blamed some of the tweets on the .)
Rakesh Agrawal is no longer with the company. Treat everyone with respect. No excuses. PayPal has zero tolerance.—
  (@PayPal)
PayPal confirmed that Agrawal has left the company in a , but declined to say whether he left voluntarily or was fired.
For what it's worth, he seems to have offered his services to Foursquare, promising that he could make it a "$50 billion company"… No word on whether or not they're interested in retaining his services.