`PC wowsers' killing sevens: Peters

NZ Newswire
30/01/2017
Action and colour from the Wellington Sevens The Wellington Sevens is dying because of politically correct wowsers, says NZ First leader Winston Peters.
The event, once one of the most popular in Kiwi sport, is under threat because of poor crowds.
About 10,000 were on hand for both days over the weekend for the 18th edition, and New Zealand Rugby will announce in March whether the world series event will remain in the capital.
In its heyday, the 34,000 capacity venue sold out in minutes.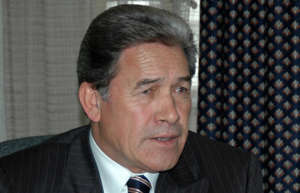 © AAP Image/Xavier La Canna, File Winston Peters "What people wanted and enjoyed was a lively weekend with friends, dressing up in funny costumes and having a hell of a party with 30,000 other people," Mr Peters said.
"People let their hair down and had a lot of fun, but since draconian security measures were introduced no one wants to go... we can't let the Wellington Sevens be lost overseas just because of PC wowsers."
He's including the "nanny state National government" which he says doesn't approve of people having fun.
"Provincial New Zealand is feeling the brunt too of the heavy-handed approach," he said.
"Race days are being killed off through excessive restrictions and the fun police did a brilliant job of ruining Toast Marlborough."
Mr Peters says the solution is to bring back the Public Offences Act 1927 which stated anyone drunk in a public place committed an offence.
"We should ensure organisers have security to enforce the law against this small number of reprobates who are ruining the fun for communities all over the country."