Peters ejected after `crap' comment

NZ Newswire
13/09/2016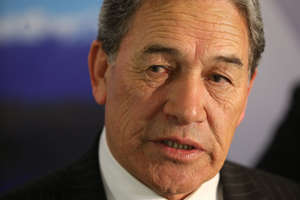 Winston Peters has chosen to walk out of parliament's debating chamber rather than apologise for interjecting "that's crap" during question time.
Finance Minister Bill English was speaking at the time but Mr Peters had just had a run-in with Speaker David Carter.
Mr Carter thought the remark had been about his own ruling, which Mr Peters denied.
"I was talking about the minister's answer," he said.
"I took it very much to be a criticism of myself," Mr Carter said, ordering Mr Peters to apologise or leave.
"I don't want to waste parliament's time by apologising to you over this matter," Mr Peterts said as he left.
"It was crap and it is crap."