Peters tops Labour with 1800 police pledge

NZ Newswire
13/10/2016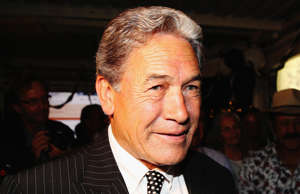 Labour has pledged an extra 1000 police if it wins the next election but NZ First's Winston Peters has trumped that with a promise of 1800.
Mr Peters will disclose details when he speaks at the Police Association's annual conference later on Friday morning.
Ahead of his speech, he's told reporters "our policy is 1800, as soon as possible"
Labour leader Andrew Little announced his policy on Thursday, also at the police conference.
He's pledging Labour will give police an extra $180 million a year to pay for the extra 1000 police, bringing the police-to-population ratio down to below the 1:500 it was in 2008 compared with the present 1:528.
The government is considering increasing the number of police but an announcement isn't imminent.
Police Minister Judith Collins told the conference on Wednesday " we're still working through the numbers."
.