Peters vows to `tip over the trough'

NZ Newswire
18/11/2016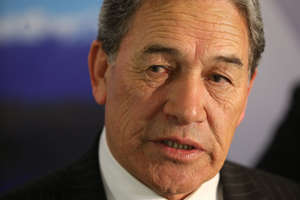 © Fiona Goodall/ Getty Images NZ First leader Winston Peters Winston Peters is accusing the government of appointing former MPs to positions on boards regardless of their lack of experience.
The NZ First leader is outraged because former cabinet minister Tony Ryall has been appointed chairman of Trustpower after being a board member since May.
"What Tony Ryall knows about electricity reticulation heaven only knows, but then inappropriate appointments from National has been the order of the day," he said on Friday.
Mr Peters published a list of seven appointments of former MPs and said there had been many more.
"The real issue here, with some exceptions, is how many had no qualifications for these positions," he said.
"Many of these candidates leave parliament quoting `fresh challengers' and `new opportunities' but come back to dip into the public purse.
"New Zealand First intends to tip their trough upside down."