Phoenix urged to move quickly on coach

NZ Newswire
16/04/2017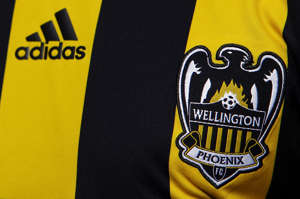 Co-coach Des Buckinghman has called for haste in appointing the Wellington Phoenix coaching staff for the next A-League season.
And then he recommends a sensible approach to player recruitment.
The Phoenix ended a patchy season in seventh place following a high-octane 4-3 loss to the Roar in Brisbane on Sunday.
They finished six points outside the play-offs, having played some bright football but without the requisite consistency after Buckingham and co-coach Chris Greenacre succeeded Ernie Merrick eight games into the season.
The pair oversaw six wins, six draws and seven losses, which will be closely scrutinised when management sift through their candidates for next season.
Buckingham confirmed he and Greenacre would both be interviewed for the role this week, along with others.
Buckingham is advocating a swift process for the sake of a club, which has the nucleus of a solid squad in 2017-18.
"Whether it's me or Chris or neither, it's a process that needs to get sorted prior to any further recruitment happening," he said.
"We've highlighted key areas. I don't think there's any mass need for a clear-out.
"With the addition of two to three good, solid players in key positions for us, this team will be right for the start of next season."
Buckingham says the loss to the third-ranked Roar, while disappointing, emphasised the quality and type of football he and Greenacre wanted the Phoenix to play.
His team led 3-1 at halftime after what he described as a perfect advertisement for the A-League.
The score at that stage could have been 6-6, he added.
"But when you're up 3-1 you should never lose the game," Buckingham said.
"The frustration of it, and the frustration of our season, has probably been the defensive side of it.
"Being in positions like we have been tonight has cost us points and probably cost us a position in the play-offs."
He praised foundation midfielder Vince Lia, who was forced to play in the central defence in place of injured captain Andrew Durante.
It may have been the last Phoenix appearance for uncontracted 32-year-old Lia, whose 26 starts this year eclipsed all of his team-mates.