Piha arson-accused named in court

NZ Newswire
8/06/2017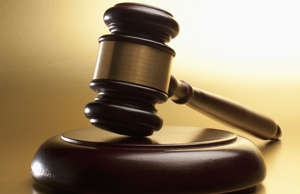 A man charged following a spate of fires in the seaside community of Piha has been named as Cory Marson-Wood.
The 19-year-old Piha resident was arrested in Tauranga after a number of fires broke out at the settlement on Auckland's west coast in the early hours of May 7.
He faces three arson charges and one of burglary.
At the Waitakere District Court on Thursday, Judge June Jelas said new charges had now also been brought against Marson-Wood.
Two of the arson charges he faces relate to the blazes at Piha, while a third is over a separate fire at central Auckland's Viaduct Event Centre.
No pleas were entered on Thursday and the 19-year-old has been remanded in custody until his next appearance by video link on June 12.
The man was earlier granted name suppression in May following reports threats had been made against him on social media.
Along with one house being evacuated and 20 others threatened, popular cafe Adey's Place was gutted by one of the fires.
About 90 firefighters and two helicopters were called out, with about seven hectares of scrub also destroyed.