Pike River families appeal review decision

NZ Newswire
9/08/2016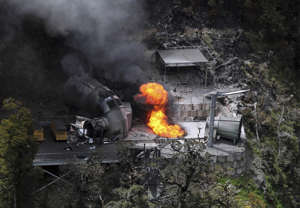 © Iain McGregor/NZPA/AP Photo The Pike River coal mine Families of men killed in the 2010 Pike River mining disaster say Pike River Coal boss Peter Whittall should be held accountable.
Almost six years after 29 miners were killed in the West Coast mine, the group led by widow Anna Osborne have taken their plea for a judicial review of a decision to 12 drop charges against Mr Whittall to the Court of Appeal.
The original plea for a review, supported by the Council of Trade Unions, was rejected by the High Court last November.
They're taking action against WorkSafe New Zealand, who defended the then Department of Labour's decision to drop 12 health and safety charges against Mr Whittall.
Mr Whittall made a $3.41 million payment to the families, $110,000 each, which they claim was blood money for the charges being dropped.
The families' barrister, Nigel Hampton, argued the offer of the money was the primary factor in a decision by prosecutors to drop the charges.
"If the offer of money were taken out, there was nothing to indicate that the charges would then have been dropped, they would have been proceeded with," he said in the Court of Appeal at Wellington on Tuesday.
He said the judge who accepted the dropping of the charges had enough detail about the payment for her to raise an alarm.
"To say ... that 'I am being asked, in effect, to rubber stamp a stifling non-prosecution, a payment of money on condition that the charges are not being proceeded with'," he said.
Lawyers for WorkSafe have made written submissions which they are expected to address later on Tuesday.
The principal offender, Pike River Coal, has already been forced to pay record fines and reparation for the disaster.
Ms Osborne's husband Milton died in the disaster.