Plumtree sticks with Hurricanes

NZ Newswire
20/04/2016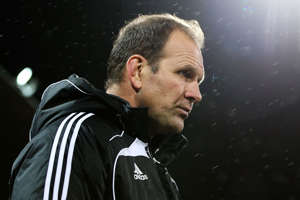 © Hagen Hopkins/Getty Images Hurricanes assistant coach John Plumtree Hurricanes assistant coach John Plumtree is staying with the Super Rugby side for the next two years, ending speculation that he might take over the Highlanders' top job.
Plumtree has committed to the Hurricanes until the end of the 2018 season, continuing his association with coach Chris Boyd.
"There has been some speculation about my coaching future over the past week," he said on Wednesday.
"But my family consider Wellington to be our home and the Hurricanes are a team that is close to my heart."
The defending champion Highlanders are looking for a replacement for Jamie Joseph, who will become Japan national coach at the end of this Super Rugby season.
Plumtree said it was flattering to be approached by the Highlanders but his loyalties were firmly with the Hurricanes.