Plunket highlights child's first 1000 days

NZ Newswire
29/09/2016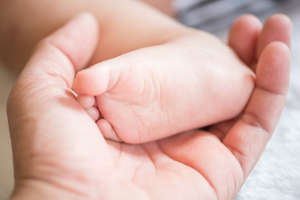 Babies born on September 30 will have their first 1000 days followed online by Plunket as part of a campaign to raise awareness of the role the charity plays in a child's early life.
Chief executive Amanda Malu says the best research shows that what happens to children over those thousand days will influence their entire life.
"The type of care that a child receives in that critical time can be the difference between a life of happiness or a life of hardship," she said.
"It will influence the adult that he or she will become and the path that child will follow."
Plunket's nurses visit the homes of 90 per cent of children born in New Zealand and the organisation hopes its 1000 Days to Raise a Bundle campaign will help to raise the $4 million needed each year to continue its work.
Ms Malu said September 30 was chosen to launch the campaign as there were babies born on this day than any other.
"We are passionate about improving the lives of Kiwi children and we have a strong, proud 100-year history that demonstrates our importance to New Zealand families," she said.
"The campaign will enable us to remain an integral part of raising New Zealand's children for the next 100 years."