PM announces troops to stay in Iraq

NZ Newswire
20/06/2016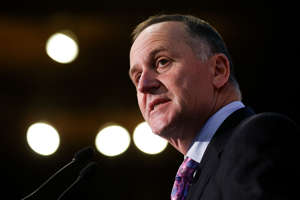 © Getty Images Prime Minister John Key rime Minister John Key has announced New Zealand's military deployment in Iraq will be extended until November 2018.

New Zealand troops have been training local Iraqi forces at Camp Taji and Mr Key says they've been making a difference.
The mission was initially to be for a two-year period, but Cabinet has decided to extend it for another 18 months and some New Zealand troops will be allowed to travel to another base to train Iraqi stabilisation forces.