PM doesn't want anti-terror barriers

NZ Newswire
19/06/2017
His comments came amid reports a van plowed into a group of people in Finsbury Park in north London on Monday morning (local time) in what is being described as a "potential terrorist attack".
It's the third of its kind in the city, following vehicle attacks on Westminster Bridge in March and on London Bridge earlier this month.
In Australia, Victorian Premier Daniel Andrews announced new security measures in the wake of the London Bridge attack, installing concrete barriers around Melbourne's busy Federation Square.
The barriers have also been installed in Bourke Street Mall, where six people were killed in January when a car ploughed through the shopping strip.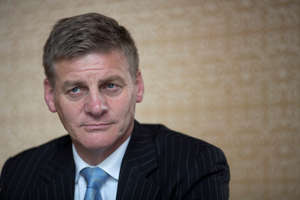 © Jerome Favre/Bloomberg Bill English Mr English said on Monday he wouldn't like to see similar measures taken in New Zealand.
"Just because it's a further sort of security measure you'd prefer not to have to take," he said.
"We haven't seen evidence of that kind of activity here. That's extremely difficult to deal with if it occurs."