PM: Maori claim 'looks like a stunt'

NZ Newswire
2/05/2017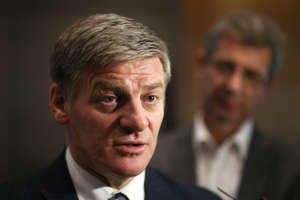 A huge Maori claim for customary rights over the entire coastline "looks like a stunt" and shouldn't be taken seriously, Prime Minister Bill English says.
The claim has been lodged in the High Court at Rotorua by Maanu Paul, co-chairman of the Maori Council, on behalf of all Maori, NZME reports.
"The government has been in charge since 1840. They've made a mess of our water, they've made a mess of our environment, our clean green image is about to be destroyed and we've had a guts full," he said.
Mr English told reporters it was very difficult to progress a claim like that.
"These claims are being made by people who I think know that they can't pass the test," he told reporters.
"It looks like a bit of a stunt to me... I think they're designed to attract attention and I don't think they should be taken seriously."