PM plays down trust lobbying claims

NZ Newswire
1/05/2016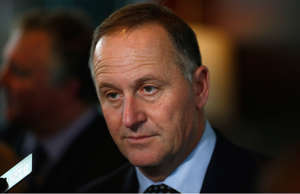 The Prime Minister has played down his involvement in his lawyer's lobbying of a government minister on foreign trusts.
It was revealed on Thursday that John Key's lawyer, Ken Whitney, dropped his name when he lobbied against tightening the rules around foreign trusts in 2014.
Mr Whitney runs a specialist trust company, Antipodes, and after talking to Mr Key he emailed then Revenue Minister Todd McClay expressing concern about what appeared to be a change of attitude by tax department.
The Greens disclosed the email, and co-leader James Shaw says that within a day of Mr McClay receiving it the minister warned IRD not to close down the foreign trust industry.
Mr Shaw says it seems the lobbying was successful in stopping a change in the regulations around foreign trusts.
But Mr McClay says the assertion that he was influenced by Mr Whitney's relationship to the prime minister is insulting.
The Greens have also accused Mr Key of not disclosing the relationship when the lobbying emails were first disclosed with Mr Whitney's name redacted.
However Mr Key told TV3's Paul Henry show on Monday that was done out of caution while he checked legal implications, but said the Antipodes company details were clearly displayed.
He says the incident is nothing more than a storm in a teacup.
"I don't live in a test tube. People come up to me every single day and ask me questions and there's nothing sinister in that."
"If me knowing someone precludes people from even asking me a question, then we'd be in a pretty weird place."