Police bust Wellington meth ring

NZ Newswire
11/04/2017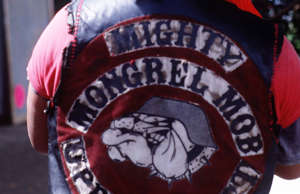 A methamphetamine bust of alleged Mongrel Mob members has led to six arrests in Wellington and the seizure of almost $2 million in assets.
The gang members are believed to have distributed about 20kg of methamphetamine in the Wellington area, Detective Inspector Mike Arnerich said.
That amount of methamphetamine supply had an estimated cost to society of $25 million based on measures in the Ministry of Health's Drug Harm Index, he said.
The sting used listening devices and undercover agents to investigate how methamphetamine was supplied and distributed by members of the Porirua Mongrel Mob, police say.
Assets worth $1,815,000, including two residential houses, thirteen vehicles, two boats and a jet-ski were also frozen in the sting.
Searches of Porirua houses led to the additional seizure of about $400,000 in cash, 10 firearms and two stolen motorbikes estimated to be worth around $30,000, police say.
A number of safes found in the homes are yet to be examined.
The six people arrested face 52 charges between them.
The four arrested in Wellington - a 46-year-old man, 44-year-old man, 23-year-old man and 40-year-old woman - will face Porirua District Court on Tuesday afternoon.
A 48-year-old man and 34-year-old woman arrested in Auckland will appear in Manukau District Court on Tuesday afternoon.