Police call for calm over child abductions

NZ Newswire
11/04/2017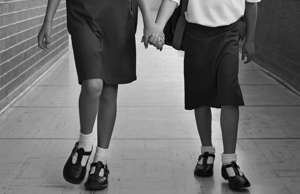 © Getty Images File

An increasing number of children are reporting being approached by suspicious people, but police say the figures aren't cause for alarm.
In the year to February, there have been 92 abductions of people under 19 years old, but only six of those involved an offender that was a stranger, police have confirmed.
But they said the increase in reporting didn't necessarily mean there had been an increase in incidents and parents needed to be "alert, not alarmed".
"While we are not able to currently pinpoint the cause of the increase, historically we do generally notice an increase in reports of this type after increased publicity," police said in a statement.
"Upon thorough investigation by police it is often found that there is no sinister intent to the reports."
The statement comes after a recent spate of alleged attempted abductions made headlines, the most recent involving a nine-year-old girl who was offered money to get into a car while walking to school in Auckland's Blockhouse Bay.
Police said parents would see extra patrols in the area while they investigated the cases.
"While police take these reports very seriously, it is important to stress that we are still yet to establish the exact nature of these recent incidents," National prevention manager superintendent Eric Tibbott said.
He also said the notion of "stranger danger" was an outdate concept that police had steered away since the 1980s.
"Child abductions in New Zealand are extremely rare and most of those are custodial related," he said.
Current programmes in schools took a "behaviour-based", rather than "person-based" approach.
POLICE TIPS FOR STUDENTS AND PARENTS:
* Make clear rules about getting home
* Go to school with your child so that you can show them the safest route
* Meet the parents of children in your area and keep in touch
* Teach the children to walk home together in twos or small groups, not alone
* Actively encourage students to report anything that makes them feel unsafe or uncomfortable to teachers or police