Police hunt for armed man in South Island

NZ Newswire
26/05/2017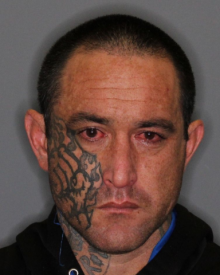 Police are warning a man they consider dangerous is believed to be armed and on the loose in the South Island.
They are hunting 36-year-old Michael John Hughes, who is sought over a number of theft charges, and anyone who spots him is urged to ring 111.
"Hughes has committed offences in Blenheim, Christchurch, Oamaru, and Dunedin. Members of the public should not approach him," police said in a statement on Saturday.
Hughes has a distinctive tattoo of a fist and flames on the right side of his face.
Police believe he is travelling in a stolen Subaru Impreza station wagon, registration AUP920.