Police investigate gang's shot-up car

NZ Newswire
24/10/2016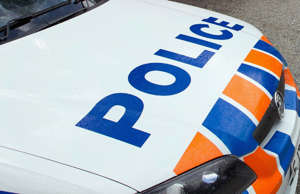 © Getty Images Police investigate gang's shot-up car Police have picked up the shot-up car of gang leader who took on methamphetamine dealers in a Waikato town.
All they're saying is they're investigating and they picked up the car in Hamilton on Monday.
The Tribal Huk gang has claimed to have run all the P dealers out of Ngaruawahia after setting a deadline for them to leave earlier this month.
President Jamie Pink dropped his blood-stained and bullet-riddled Ford Explorer at the Waikato Times car park on Sunday night and returned on Monday to tell the newspaper he had been attacked during the weekend and "it's over".
The Tribal Huk name originates from the Philippines' Hukbalahap resistance movement in World War II. It was formed in the 1970s to as a protection measure against the larger Head Hunters and Mongrel Mob gangs, NZME reports.
In 2008, Mr Pink was sentenced to six months home detention after busting into a drug dealer's home with a sledgehammer, in what was described as an act of vigilantism against meth.
Last year, the gang made headlines when a "sandwich gang" started giving free school lunches to children in the area and later put $20,000 behind a plan to expand the initiative across the country.