Police pup named after dead dog dies

NZ Newswire
21/07/2016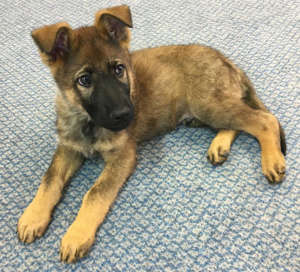 © Central District Police (https://www.facebook.com/CentralDistrictPolice/) Police puppy Kazza A police puppy in training, named in honour of a police dog shot dead while on duty in Porirua, has died.
Four-month-old Kazza was named in honour of his uncle Gazza, who was gunned down in a siege in Porirua in April.
The pup recently fell ill and had been admitted to intensive care at Massey University, Central District Police said on Friday.
"Unfortunately his condition deteriorated and tragically he lost his battle," the statement said.
It's not known what caused Kazza's death.