Police seek information after fatal crash

NZ Newswire
6/06/2017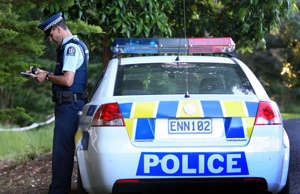 Police are seeking information from the public as they investigate a pedestrian's death after he was hit by a car near Napier Airport on Friday.
The man, a 22-year-old from Napier, was last seen leaving an address in Bay View at about 10pm on Friday, wearing black jeans and a black and grey hooded sweatshirt.
He was fatally struck on State Highway 2, north of the airport, at around 11pm that night.
Police have spoken with the driver and the Hawke's Bay Serious Crash Unit are currently investigating the circumstances leading up to the crash.
They are seeking witnesses who may have seen the pedestrian walking south between Bay View and Napier Airport.
The road toll over Queen's Birthday weekend was three deaths in three accidents - one driver, one passenger and one pedestrian.