Police seek robber in distinctive clothing

NZ Newswire
28/06/2017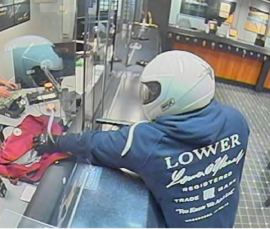 A man wearing a distinctive blue-hooded sweatshirt with large white lettering on the front and back has been caught on a bank security camera during an armed robbery in Auckland.
Police are appealing for information about the incident at the ASB Bank in Blockhouse Bay at 4.10pm on Tuesday.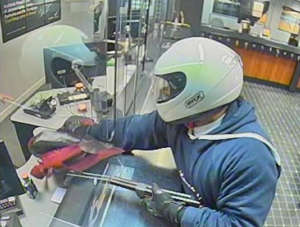 Detective Senior Sergeant Glenn Baldwin says the man was also wearing a full-faced white motorcycle helmet, dark coloured long pants and blue sports shoes, and he was carrying a red bag.
"His clothing is quite distinctive and somebody will recognise it," he said.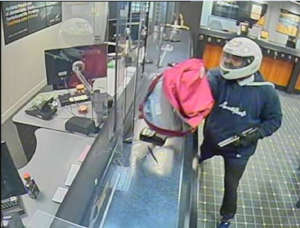 The man pointed a sawn-off shotgun at bank staff and demanded cash.
However, staff were able to activate the emergency security screens which prevented the offender obtaining any cash and he immediately left empty handed.
Det Sen Sgt Baldwin said the man might have fled on a motorcycle.
"This is a horrible crime that has left the bank staff and customers very shaken," he said.
"Fortunately no one was hurt. Violent crimes such as this are extremely traumatic for anyone involved and this offender and needs to be caught."
He said a scene examination had been completed and police were speaking to a number of witnesses.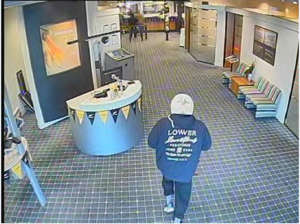 However, police wanted anyone who might have further information or seen the offender before or after the robbery to contact them.