Police warn some victims killed in Grenfell Tower blaze may never be identified

Evening Standard
15/06/2017
Video provided by Reuters
Some of the victims killed in the devastating Grenfell Tower blaze may never be identified, police have warned. Six bodies have so far been recovered from outside the 24-storey tower and identified, while 11 bodies have been located inside but cannot yet be removed.

The death toll currently stands at 17 but that is expected to rise significantly, Met Police Commander Stuart Cundy said.In an update on Thursday afternoon, he said he hoped the death toll would not rise to triple figures.
"It may be - and I just don't know - it may be that ultimately some victims remain unidentified," he said.
"I won't know that until we've gone through the full recovery from Grenfell Tower and we know exactly what we've got and I anticipate that is going to take a considerable period of time."
Not just the immediate recovery of the bodies we have found but the full search of that whole building we could be talking weeks we could be talking months - it is a very long process.
"There is a risk that sadly we may not be able to identify everybody."
Mr Cundy's voice at one stage cracked as he spoke to reporters about the emotional toll the disaster had taken on him.
While refusing to speculate on whether the total number dead would reach triple figures, he said: "From a personal perspective, I really hope it isn't, for those of us that have been down there, it's pretty emotional, so I hope it is not triple figures, but I can't be drawn on the numbers."
A criminal investigation has been launched in the wake of the fatal fire amid increasing political pressure that those involved in the building's recent redevelopment should face prosecution.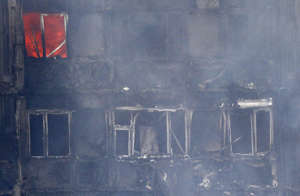 "We as the police have started an investigation, I mentioned when I was down at the scene this morning that one of our very senior investigating officers is leading that for us," the commander said.
"We as the police, we investigate criminal offences - I am not sitting here and saying there are criminal offences that have been committed, that's why you do an investigation, to establish it."
This will need to be a lot of work between us and other investigating agencies to establish what has happened and why and that is going to take a considerable period of time.
During the chaotic first day of the investigation, the police's casualty bureau was said to have received 5,000 calls. Around 400 people were reported missing, but Mr Cundy downplayed the figure, saying it added up to more people than actually lived in the block.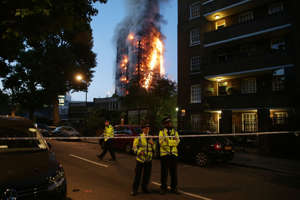 One person was reported missing 46 times, he added.
Speaking from the scene in west London, Mr Cundy said: "Our absolute priority for all of us is about identifying and locating those people that are still missing."It would be wrong for me to get into numbers that I do not believe are accurate. "We do believe that that number (17) will sadly increase."
The fire was finally extinguished shortly after 1am - a full 24 hours after the first alarms were raised - paving the way for tentative searches in Grenfell's worst-affected parts to begin once it is declared safe.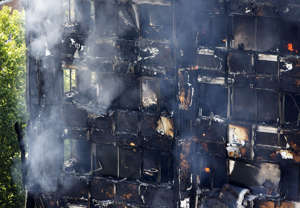 Explaining the nature of the investigation, London Fire Commissioner Dany Cotton said: "This is a large building, there will be a large amount of building work required internally.
"Before we do that, we are going to utilise some specialist dog training teams that we have, that will go through the building and the surrounding area looking for any identification of people."
The benefit of using those dogs is clearly they are much lighter than people and they can cover a greater area in a very short space of time.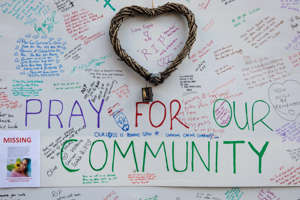 "I anticipate that London Fire Brigade will be on scene here for many days to come, working with our partners to ensure that we do the best for the people who are waiting for news of their loved ones."
She said "a good half" of the building had yet to be searched in detail, adding: "It is the upper floors which will be more challenging and will need some additional shoring up for us to be able to get in there."Ms Cotton added: "This will be a detailed fingertip search."Obviously this will be a very slow and painstaking process."