Pride parade in Wellington

NZ Newswire
17/03/2017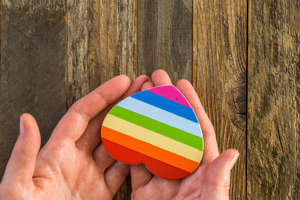 Off-duty police staff are among those supporting the Wellington Pride Parade.
The parade is being billed as the first of its kind in nearly 25 years and a chance to celebrate diversity in Wellington.
It's is part of the Wellington Pride Festival celebrating the rainbow community in New Zealand.
The parade starts on Cambridge Terrace at 10.45am on Saturday and has a theme of "A World of Fantasy".
Pacific Liaison Coordinator Constable Loretta Hunt-Tevaga says invitations have been extended to all police staff to participate in the parade.
On-duty police staff will also be providing support for the event.
"This is exactly what valuing diversity is all about - showing support for our colleagues, irrespective of gender, ethnicity, or sexuality," she says.