Principals call for funding in open letter

NZ Newswire
28/05/2017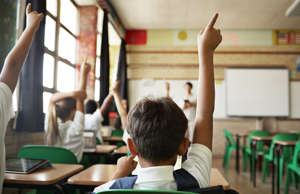 More than 500 school principals have signed an open letter to the government asking for funding to pay support staff like teacher aides more.
Support staff are currently in pay negotiations with the Ministry of Education and the principals back their calls for a pay rise.
"But unless schools are funded to cover any pay increase many of us will feel we have no option other than to cut back on learning resources or cut the hours of teacher aides to afford their higher rates of pay," the principals say in the open letter published in a newspaper on Sunday.
Lynda Stuart, president of NZEI Te Riu Roa, says support staff are paid out of school operations grants, which were frozen by the government last year.
Principals were hoping for a big funding jolt in last week's budget but the grant was only increased by 1.3 per cent leaving them with no additional funding to meet extra staffing costs or any additional needs.
Support staff include teacher aides, librarians and administrators.