Prisons a lifelong ministry for chaplain

NZ Newswire
30/12/2016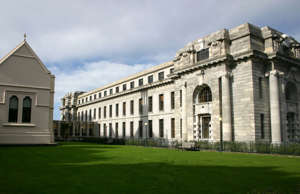 © Getty Images They are often the forgotten members of society, but Mary Kamo has spent much of her life bringing comfort to Christchurch's prisoners.
Named Companion of the New Zealand Order of Merit in the New Year's Honours list for her work, she was the first laywoman to be appointed as a prison chaplain.
After 33 years working with prisoners at Christchurch Women's, Paparua Men's and Rolleston Prisons, she recently resigned, saying her passion had been able to burn so long because of those she met.
"I fell in love with the work," she told NZ Newswire.
"All along, I found I was learning and growing from the interaction with the prisoners and staff in the prisons.
"I have been able to see the people on both sides of the bars and admire so much about them."
With spirituality able to bring comfort and strength to prisoners, she said it was important for a chaplain not to push a particular brand of religion.
"It comes under the heading of spirituality," she said.
"Learning how to pray depending on your culture and your background and relating that to the intrinsically spiritual part of yourself, there is a huge plus to that.
"A chaplain's primary task is to get people to realise their essential spirituality and goodness and try to work on their lives from there, which sometimes works very well other times not so well."
Her interest in inmates' lives has also often extended beyond the prison gates, as she has sought to help them successfully reintegrate into society.
Along with her husband, she has worked with Pillars Ka Pou Whakahou, a charity that aims to break cycles of offending by ensuring children with a parent in a New Zealand prison have access to support services.
Mrs Kamo is a member of the Maori Women's Welfare League and is a strong advocate against violence towards women.
She also has a passion for helping parents in prisons remain connected or reconnect with their families and children.
She said she especially supported a decision by Corrections authorities to allow babies to stay with their mothers in three New Zealand prisons up to a certain age.
"It is a very positive move in terms of bonding," Mrs Kamo said.
In this way, she said supporting inmates was about supporting the community.
"It is not just the person put in prison it is the family on the outside that suffer a particular pain and deprivation."