Probe into Wellington CBD death continues

NZ Newswire
30/06/2017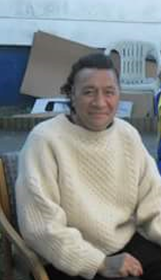 Police investigating the death of Lower Hutt man James Whenuaroa say he was a well-liked "street personality" around Wellington's city centre.
Mr Whenuaroa, 53, died in Wellington Hospital last Saturday evening from injuries he sustained a week earlier.
He was found hurt at Arlington Apartments shortly before midnight on June 17.
Police on Friday said the probe into the death was still continuing but that their investigation so far had established Mr Whenuaroa was well known in Wellington's CBD as a "street personality".
"He was well liked and generally friendly to all people that he had contact with," Detective Senior Sergeant Peter Mallon said.
Officers would be trying to speak to people who lived near the apartment block or visited regularly as they try to figure out how Mr Whenuaroa was injured, he said.
Police say he was seen in the central city, between the apartment block on Arlington Street and Manners Street, from 5.30pm to about midnight on Saturday, June 17.
They've asked anyone with information to come forward and say Mr Whenuaroa was wearing a dark padded jacket and track pants, and a black beanie at the time.