Property investors take on John Key

NZ Newswire
5/07/2016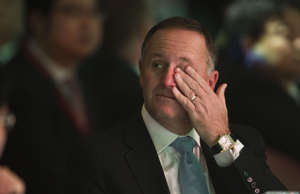 © Getty Images The Property Investors' Federation says Prime Minister John Key's advice to the Reserve Bank on loan restrictions was "misguided". Property investors aren't happy about Prime Minister John Key's suggestion that the Reserve Bank should get a move on if it intends tightening their loan restrictions.
As house prices reach new highs, Quotable Value thinks investors are snapping up properties because they're anticipating changes.
"It appears this may have led to a surge in investor purchases in various housing markets around the country over the past month," QV said on Tuesday.
Mr Key said the Reserve Bank could control that part of the market and in his view it should make some moves to do that.
"If they're going to make changes, probably they should get on with it," he told reporters.
The Property Investors' Federation, which represents the country's landlords, has taken issue with that.
"The prime minister's advice to further hinder the provision of rental properties in New Zealand is misguided," said executive officer Andrew King.
"Over the past year rental property owners have been stung by higher LVRs (loan-to-value ratios), particularly high in Auckland, and higher risk weighting requirements.
"There comes a point when you have to ask - if all these measures aren't slowing house price growth, perhaps we are shooting at the wrong target."
In November last year the Reserve Bank restricted investor borrowing in Auckland to 70 per cent of the value of the property they were buying.
In the rest of the country the limit is 80 per cent.
The Reserve Bank could increase the restriction on property investors in Auckland, or across the country.
Reserve Bank deputy governor Grant Spencer is due to make a speech on Thursday and there's speculation he will use it to outline new measures.
QV figures released on Tuesday show the average value of a New Zealand home increased 13.5 per cent to $590,909 in June from a year earlier, the fastest pace since 2004.