Protest highlights plight of students

NZ Newswire
2/09/2016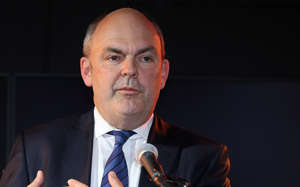 A protest is planned to highlight the plight of 150 Indian students facing deportation because their India-based agents used fake financial documents to get them visas to study in New Zealand.
Supporters will protest outside the offices of National Party list MP Dr Parmjeet Parmar in Mt Roskill at midday on Saturday, organiser Anu Kalloti, from the Migrant Workers Association, says.
The students say they didn't know fake documents were used in their visa applications.
Economic Development Minister Steven Joyce told Radio New Zealand's Checkpoint programme on Friday that ultimately the students had to be responsible for documents submitted on their behalf.
"People must make their applications properly," he said.
He is also due to appear on TV3's The Nation programme on Saturday to talk about the issue.
When asked if an exception could be made for the students he said officials had to be consistent for the integrity of New Zealand's system.
About 22,000 students from India study in New Zealand each year.
Mrs Kalloti is hoping about 100 people or more will be at the protest.
The students who face deportation say they paid tens of thousands of dollars to education providers in New Zealand who worked with the recruiters in India.
However, they have been told they couldn't have refunds if they are sent home.
They also say that, although the names of the agents have been given to Immigration NZ, the agents haven't been held accountable and neither have the colleges where the students studied.