Protesters urge cannabis decriminalisation

NZ Newswire
16/09/2016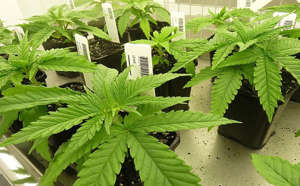 Police are promising an "appropriate" response to protests outside police stations seeking the decriminalisation of cannabis.
Organisers say there will be rallies outside 26 police stations from 4pm on Saturday.
The rallies are peaceful, requesting an immediate stop to all cannabis arrests, they say.
"We ask the NZ government to subsequently change the law to protect our people."
They say cannabis is a medicine used by many, not just in smoking form but also in edibles, tinctures, balms and oils. It is a lifeline for many people facing critical health issues.
They're "requesting the support of the NZ police" for the rallies.
"Police are under-resourced and under-staffed. By removing cannabis arrests from their workload, hundreds of millions of dollars would be saved every year, and time would be freed up for police to address serious crime and more dangerous drugs," organisers say.
Inspector Nick Brown has responded that police respect people's right to lawful protest and they're aware of this one.
There will be an appropriate police resources at each event across the country to deal with any issues that may arise.
"Police as an organisation is well practised in dealing with these events, and our staff will work to ensure an effective response is provided based on the circumstances at the time," Insp Brown said.