Public must speak up on violence: police

NZ Newswire
26/04/2016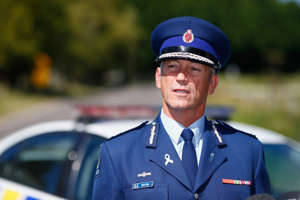 Police are calling on the community to speak out against violent or sexist behaviour.
Police Commissioner Mike Bush has joined with commissioners from across Australia to launch a joint statement for protecting women and children from family violence.
He says police cannot prevent family violence on their own, and need the community's help.
On average, police respond to a family violence incident every five minutes.
"The statistics are appalling and a stark reminder of how much work we need to do,' he said.
"We need to work together as a community to challenge behaviours and attitudes that condone violence or sexism."
He called on the public to "stand up and speak out" against violence.
"People often make excuses for violence and police hear these every day," he said.
"It is never a victim's fault."
Reducing violence was everyone's responsibility, he said.