Public servant's pay nears $1 million

NZ Newswire
13/12/2016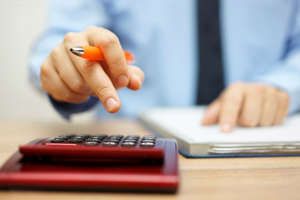 The country is approaching a $1 million public sector chief, but the new State Services Commissioner says he's going to be taking a conservative approach to what top civil servants get from here.
The State Services Commission's annual report into state sector chief executives shows Guardians of New Zealand Superannuation boss Adrian Orr was in 2015-16 the country's highest paid public servant, earning between $950,000 to $959,999.
That compared to between $830,000 to $839,999 in 2014-15 - although part of the jump has been attributed to a "resizing" of his job at the $31 billion super fund.
ACC boss Scott Pickering took second spot with a salary of between $810,000 and $819,999.
Former State Services Commissioner Iain Rennie - whose job it was to set public sector CEOs' pay - was paid between $760,000 and $769,999 for the year, including a $93,000 payout during his departure in June.
His replacement, Peter Hughes, said during his tenure he would be taking a "conservative" approach to what chief executives were getting, particularly in the top-end.
"How we pay the leaders of our public service requires a careful balance to make sure we are being fair to the chief executives themselves, recognising the jobs they do, while we are also being fair to the taxpayers who pay the bill," he said.
"We need to make sure we pay well enough to get highly skilled and qualified people leading our government agencies, but we also need to ensure the salaries paid are defensible."
Overall, the pay for public service chief executives rose 1.3 per cent for the year.
The report has also found top civil servants' salaries are also staying in line with their staff - down to 5.5 times the average salary at their organisation, from 5.8 in 2012.
Those figures are very modest compared to private sector figures from a recent study, which found New Zealand CEOs were getting up to 30 to 50 times the average wage of workers.