Pulse prepare for pace-setting Magic

NZ Newswire
3/04/2017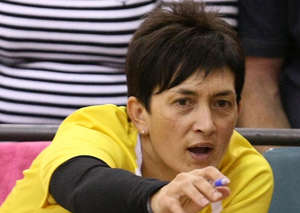 Central Pulse are pushing for improvement when they face Waikato Bay of Plenty Magic in a clash of unbeaten national netball premiership teams in Rotorua.
Coach Yvette McCausland-Durie was delighted the Pulse were able to overcome early-season rust to pip the Northern Mytics 56-55 in their opening-round match last week.
However, she says the level they reached won't be enough on Wednesday to topple a cohesive Magic side who crushed the Mainland Tactix 71-48 and the Northern Stars 67-47 in twin emphatic displays.
"They have opened their campaign very well and were able to play the game they wanted to play both times without a lot of pressure being put on them," McCausland-Durie said.
"If we can put pressure on early, that will be the test of them because they haven't had that yet."
One key objective will be limiting the supply line to South African goal shoot Lenize Potgieter, who has settled seamlessly into a role replacing departed English international Jo Harten. Potgeiter reached 50 goals in both wins.
The Pulse have their own deadly shooter in Auckland import and ex-Silver Fern Cathrine Tuivaiti.
It places the focus on the ability of both midcourts to keep mistakes to a minimum, McCausland-Durie said.
"Our ability to care for the ball has been a massive focus for us this week," she said.
"It won't be perfect because we play with a little bit of flair and movement but there's been a lot of learning around critical moments and how we control the ball."