Quake affected schools to reopen

NZ Newswire
14/11/2016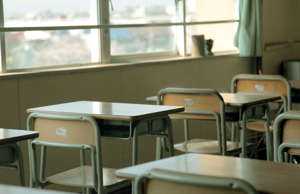 © Getty Most schools in quake affected regions will re-open on Tuesday, education officials say.

Two hundred and seventy six out of 524 schools in Canterbury, Nelson-Marlborough and Wellington had earlier closed following Monday huge quake.
Those closed included 104 of 195 Wellington schools, 91 of 132 in Nelson-Marlborough and 81 of 197 in Canterbury.
Education acting secretary Katrina Casey said most of the damage had been minimal, meaning most schools will open on Tuesday.
"We have asked structural engineers to assess schools with more obvious damage to ensure they are safe," she said.
Ms Casey said her team did not yet have a clear picture about the condition of the six schools in the Kaikoura area because roads in and out of the town are blocked.
The Kaikoura schools were closed on Monday, but the ministry was not yet sure if they would open on Tuesday.
"We expect to know more about that status of those schools soon," she said.
"We would encourage parents who are unsure about the status of their school to contact the school and check their Facebook page."
Ms Casey said secondary schools had been her team's top priority because their students are sitting NCEA exams.
"NZQA informs us that where schools are open, exams will be going ahead," she said.
"Where schools are closed, or if students sit an exam and believe their performance has been affected by the earthquakes, students can apply for a derived grade."