Quake fallout helps Fletcher extend gains

NZ Newswire
15/11/2016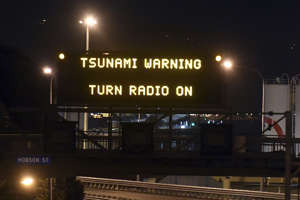 New Zealand shares advanced for a second day, with Fletcher Building extending its gain as fallout from Monday morning's 7.5 magnitude Kaikoura earthquake continues. Insurer Tower posted the biggest decline for another day.
The S&P/NZX 50 Index rose 32.66 points, or 0.5 per cent, to 6,770.42. Within the index, 27 stocks rose, 14 fell and 10 were unchanged. Turnover was $159.8 million.
This week's quake is expected to provide more work for construction companies, though insurers will face a jump in claims and tourism operators may see a decline in numbers if the disaster puts off international visitors.
Fletcher Building gained 2.5 per cent to $10.79, while outside the benchmark index Tourism Holdings shed 1.6 per cent to $3.15.
"There's a continuation of yesterday's moves really, companies like Fletcher Building are firming up again on the prospect of more infrastructure work to come, and Tourism Holdings is down again on a perception of a fall back in tourism," said Daniel Metcalfe, senior investment adviser at OMF.
Tegel Group led the index higher, up 3.5 per cent to $1.49, while New Zealand Refining Co gained 3.3 per cent to $2.48 and Genesis Energy advanced 2.4 per cent to $1.89. New Zealand shares were sold off through October as the prospect of rising US interest rates detracted from the strong dividend yields on offer in the local market.
Fisher and Paykel Healthcare rose 0.7 per cent to $9.22, and has gained 7.2 per cent since Donald Trump was elected US president.
"It's clearly benefiting from the Trump presidency, healthcare companies will generally do well under Trump," Metcalfe said.
"He promised to deregulate banking and healthcare to make it easier to get drugs to market, which is positive for those companies that have a lot of sales in the US."
Tower was the worst performer on the local index for the second day, down 3.2 per cent to 76.5 cents. The insurer said the cost of the earthquake in the upper South Island is limited by its reinsurance programme and can only lower its profit by a maximum $7.2 million.
Warehouse Group dropped 1.7 per cent to $2.95 and Xero fell 1.1 per cent to $17.50.
Outside the NZX50, Hellaby Holdings dropped 0.6 per cent to $3.29 and Turners gained 2.5 per cent to $3.23.