Quake knocks out 111 service

NZ Newswire
13/11/2016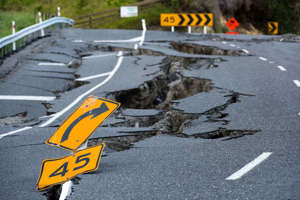 7.8 magnitude earthquake: In pictures New Zealand lost its emergency 111 telephone service for about half an hour after the massive north Canterbury earthquake when falling debris landed on a crucial desk in Wellington, Spark says.
The call centre that answers and re-directs emergency calls is based in Featherston Street in the CBD and had to be evacuated just after 12.05am on Monday.
The normal procedure is to re-route 111 calls to a back-up centre in Porirua, says Spark spokesman Richard Llewellyn.
"The team making the switchover procedure during the quake were impeded by falling ceiling tiles and air conditioning equipment, which landed on the very desk being used to make the switch," he said in a statement.
"While staff believed they had completed the procedure, it became apparent after they had urgently left the building that the procedure had not worked properly."
That meant the network operating centre in Hamilton had to take over until the 111 call centre team was able to set up in Porirua, about 7.50am.
The 111 service was unavailable for about 30 minutes.
"We would like to apologise for the 111 service outage, and for any distress this may have caused members of the public trying to reach emergency services during that time," Mr Llewellyn said.
Meanwhile, Spark says damage around Kaikoura and Blenheim, along with power cuts to mobile cell sites, means people may struggle to connect via landlines, broadband or mobile phones.
Eight mobile cell sites in the area were running off back-up battery power.
"The Kaikoura Exchange is working but is not currently connected to the national network due to damage to the fixed network," said spokeswoman Ellie Cross.
Staff were being flown in by helicopter to assess the building damage and then try and reconnect Kaikoura to the network, she said.