Quake subsidy extended for workers

NZ Newswire
8/12/2016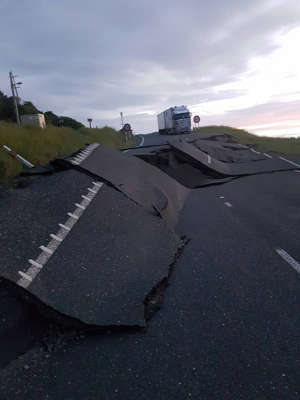 Wage subsidies for earthquake affected Kaikoura businesses will be extended for a further eight weeks.
Economic Development Minister Steven Joyce and Social Development Minister Anne Tolley say the support funding announced in the days after the quake will continue for 16 weeks in total as they face a sudden drop in revenue over the Christmas and summer holiday period.
"While good progress is being made restoring the southern access to Kaikoura, it will be some weeks before both roads south are open and operational for visitors. The north road will take a long time to be restored," Mr Joyce said.
The initial package of $500 per week for a full-time employees and $300 for part-timers will be extended at those rates for 16 weeks, backdated to November 14.
"So far there have been 639 applications from businesses for the support and $4.877 million has been paid out," Ms Tolley said.
An eight week package will also be extended to businesses in Hanmer Springs and the Hurunui region who can prove a sudden, large and sustained drop in revenue.