Raft of law changes come into force

NZ Newswire
30/06/2016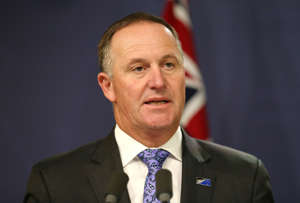 © AAP/David Moir Prime Minister John Key A raft of law changes come into force on Friday, ranging from new tenancy laws to lower car licence fees.
And the advanced melanoma drug Opdivo will be available, which Prime Minister John Key is highlighting.
"Thousands of New Zealanders will benefit from the extra $124 million over four years invested into Pharmac," he said.
"New Zealanders suffering from advanced melanoma will have access to the lifesaving drug Opdivo, while thousands of people living with Hepatitis C will have access to two new drugs which have a 90 per cent cure rate."
The average ACC motor vehicle levy will reduce again, from around $195 to around $130.
That's a $200 reduction since 2014.
Other changes taking effect include:
* The Raising Healthy Kids target gets underway which aims to get 95 per cent of children who are identified as obese in the B4 School Check referred to an appropriate health professional by 2017
* The maximum weekly rate of paid parental leave for eligible employees and self-employed parents will increase from $516 to $527 gross per week. Earlier this year the length of payments was increased from 16 to 18 weeks
* Smoke alarms must be installed in all rental homes, and landlords have three years to insulate their properties
* Income limits for second chance home buyers are being removed so more people can access their KiwiSaver to buy a home
* Non-recoverable special needs grants for emergency housing will become available
* Better support for vulnerable children, including young people leaving care and caregivers, as well as increased safety checking requirements