Rally planned to save Cadbury Dunedin jobs

NZ Newswire
10/03/2017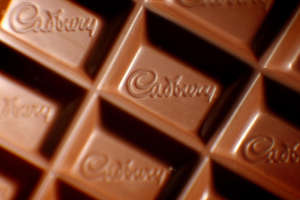 Organisers of a rally in Dunedin to protest the proposed closure of the iconic Cadbury factory say the community as well as the 400 workers losing their jobs are upset.
The rally will begin at 11am in the Octagon on Saturday.
Speakers confirmed include Dunedin's Mayor Dave Cull, Cadbury worker Donna Bouma, former Hillside Workshops worker Dave Kearns, the MP for Dunedin South Clare Curran, Green Party co-leader Metiria Turei and E Tu organiser Neville Donaldson.
Save Cadbury Community Action Group chairman Don Pryde says this will be the first opportunity for the people of Dunedin to express their opposition to the planned closure.
"To date the Dunedin community has not been able to express its anger and dismay over the plans by Mondelez to shut this factory down," says Mr Pryde.
"There are civic and business leaders who support keeping it open and saving these jobs, while many working people are very emotional and angry about this. This is a chance for people to have their voices heard.
"We are not letting this factory go without a fight," he says.
The factory has been operating in the South Island city for almost 150 years, but owner Mondelez International told staff last month they proposed to shut the doors and move jobs to Melbourne.
"Cadbury is a profitable business and a major private sector employer in Dunedin. Mondelez needs to know the people of Dunedin support this business which has been a part of its DNA for decades," Mr Pryde said.
E Tu, the union representing many of the factory's workers, say the consultation process is still ongoing and the decision has not yet been made to close the factory.
The union is backing the Save Cadbury Community Actin Group rally.