Rates announcement drives local shares up

NZ Newswire
28/04/2016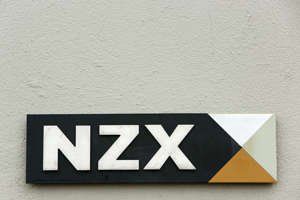 © Hagen Hopkins/Getty Images Rates announcement drives local shares up New Zealand shares rose as low interest rates continued to underpin demand for yields on stocks. Sky TV and Fletcher Building gained while Air New Zealand dropped on concern a recovery in oil prices will drive up fuel costs.
The S&P/NZX50 Index gained 39.58 points, or 0.6 per cent, to 6,789.98. Within the index, 28 stocks advanced, 17 fell and four were unchanged. Turnover was $135.9 million.
The market traded lower at the end of last week and through this week, before the Reserve Bank's announcement this morning that it had kept the official cash rate unchanged at 2.25 per cent, a record low.
"The guidance certainly seems to be leaving the potential for more rate cuts on the table," said James Smalley, director at Hamilton Hindin Greene.
"There's that underlying support for the market of the yield differential between what you can get at the bank and what our stocks are still paying - even though the market's had a pretty good run, I think that's going to continue to underpin it."
Coats Group led the index, up 2.5 per cent to 62 cents.
Sky TV gained 2.1 per cent to $5.27, and is up 12.4 per cent this year..
Precinct Properties rose 2 per cent to $1.275 while Tower was up 2 per cent to $1.785.
Fletcher Building, which counts Australia as its second-largest market, advanced 1.8 per cent to $6.67.
Freightways gained 1.8 per cent to $8.35 and Mighty River Power rose 1.5 per cent to $3.
Genesis Energy advanced 0.5 per cent to $2.055. It will keep its two coal and gas-fired units at Huntly Power Station operating until 2022, having previously said they'd be closed by 2018, after wringing a high price from other electricity generators who wanted to keep them as back-up.
Westpac was the biggest decliner, down 3.7 per cent to $33.76.
Air New Zealand fell 3 per cent to $2.56, marking a sixth consecutive session of losses.
Kathmandu Holdings declined 1.8 per cent to $1.67, while Orion Health Group lost 1.7 per cent to $4.11.
Z Energy dropped 1.4 per cent to $7.15.
A2 Milk shed 0.6 per cent to $1.80.