Real Housewives of Sydney visit Auckland

NZ Newswire
30/01/2017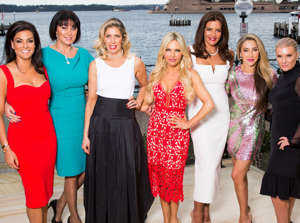 © AAP Image/Foxtel The Real Housewives of Sydney Three of the seven Real Housewives of Sydney will touch down in New Zealand for a meet and greet with the Real Housewives of Auckland on Tuesday.
The Sydney franchise of the show premieres on Bravo on Feburary 28.
One of the stars of the show, Victoria Rees, was accused of assaulting some of the crew while filming in Singapore late last year on another offshore adventure, when some of the housewives got into an argument.
When Rees stormed out the crew followed her, and the drama unfolded, but she maintained they assaulted her.