Recreational fishing is big business

NZ Newswire
8/04/2016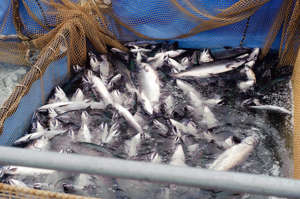 © Bloomberg/Mark Coote New Zealand King Salmon's Clay Point Marine Farm in the Marlborough Sounds, New Zealand Recreational saltwater fishing is a billion-dollar industry, according to a report.

More than 600,000 residents and 100,000 tourists fish in the sea around New Zealand each year, spending about $946 million and generating $1.7 billion in economic activity, the Recreational Fishing in New Zealand report says.
"In economic terms alone, recreational fishing is a substantial and critical industry in New Zealand," the report commissioned by the New Zealand Marine Research Foundation says.
The foundation says the government favours commercial interests who can easily quantify their activity through landings and sales data.
"But New Zealand has too often overlooked the significant contributions generated by marine recreational fishers."
The report says 8100 jobs are supported by recreational fishing.
These include jobs with retailers, boat builders, tackle manufacturers, suppliers, marinas, motels, restaurants, charters, media and more.
"They employ thousands of people who work hard to ensure fishermen can enjoy their day out on the water."
The foundation says it will work over the next two years to promote the report to politicians, the Minister and Ministry for Primary Industries, other industry and interest groups.
"By working together we can generate the necessary policy changes to ensure fisheries are more productive and provide for future generations needs," the report says.