Reinforced Black Ferns to play Canada

NZ Newswire
7/06/2017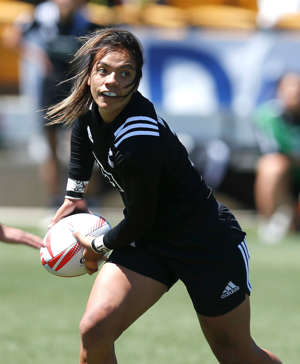 The Black Ferns have welcomed back a host of recuperated players for their opening Test of the year against Canada in Wellington.
The Test at Westpac Stadium on Friday follows a clash earlier in the day between England and Australia in Porirua, marking the start of the four-nation International Women's Rugby Series.
New Zealand coach Glenn Moore was delighted several players not available to him last year are fit again for the match, which is a curtain raiser for the Hurricanes-Chiefs Super Rugby game.
Centre Stacey Waaka and prop Pip Love are in the starting side after injury sidelined them last year.
It is the same for experienced forwards Lesley Ketu and Linda Itunu, who are both on the reserves bench.
Black Ferns Sevens player Theresa Fitzpatrick is the only potential new cap in a Test-hardened team, named as the outside back reserves cover.
"Overall it's a very strong and experienced side. The feeling in the camp is buoyant and there's a level of excitement having everyone back together," Moore said.
Captain and hooker Fiao'o Faamausili boasts 44 caps while the most experienced back is halfback and former world player of the year Kendra Cocksedge with 34.
New Zealand boast ample firepower out wide, most notably through winger Portia Woodman and fullback Selica Winiata.
The world No.1 ranked Black Ferns played third-ranked Canada during last year's tour to the United Kingdom, beating them 20-10.
Second-ranked England, the reigning world champions, are favoured to beat the sixth-ranked Wallaroos.
Black Ferns: Selica Winiata, Portia Woodman, Stacey Waaka, Kelly Brazier, Renee Wickliffe, Victoria Subritsky-Nafatali, Kendra Cocksedge, Aroha Savage, Sarah Goss, Rawinia Everitt, Charmaine Smith, Eloise Blackwell, Aleisha Nelson, Fiao'o Faamausili (capt), Pip Love. Reserves: Te Kura Ngata-Aerengamate, Toka Natua, Aldora Itunu, Linda Itunu, Lesley Ketu, Kristina Sue, Honey Hireme, Theresa Fitzpatrick.