Rent rises 9pc in Auckland

NZ Newswire
14/02/2017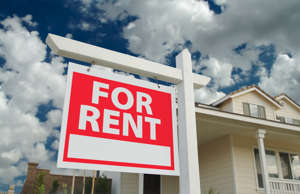 © Andy Dean/Getty Images Aucklanders pay nine per cent more rent than they did one year ago, up from $502 per week at the end of 2015, to $524. The price an average renter pays in Auckland has risen nine per cent in just one year, up from $502 per week at the end of 2015, to $524, according to Barfoot & Thompson.
That's for a three bedroom home, and for the first time average rent for a one bedroom property across Auckland has surpassed $300.
Rent for a three bedroom property can range from an average of $419 per week in the Franklin/Manukau area, to $887 in Central Auckland.
Aucklanders who rent paid over four per cent more on average in the October to December quarter of 2016, compared with the same quarter the year before.
But it's not just suburbs that are closest to the city that are seeing a hike; average rent rose more in South Auckland by over six per cent, compared to Central Auckland with 2.6 per cent.
"Rents have risen at quite a modest rate given the record house sales prices we saw last year. Most property owners would prefer a trustworthy long-term tenant, paying rent on time, to asking for higher rent," says Barfoot & Thompson Director Kiri Barfoot.
She says the cost of rent depends on the property location, size, and number of bedrooms, then factoring in garaging and outdoor spaces.