Reserve Bank wants to use a big stick

NZ Newswire
27/10/2016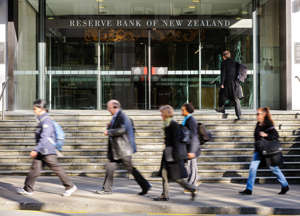 © Mark Coote/Bloomberg The Reserve Bank wants to use debt-to-income ratios to tame the housing market - it's a big stick and using it could hurt the government. The Reserve Bank has asked the government to approve the use of debt-to-income ratios in the housing market.
Finance Minister Bill English's office confirmed this week the proposal had been received.
"The minister has asked the bank for more information and a decision will be made in due course," a spokesman told NZ Newswire.
It's a significant development with implications not just for people who want to buy houses, as English is no doubt aware.
Debt-to-income ratios, or DTIs, are a simple and effective way of limiting mortgage lending.
They set a cap on how much a bank can lend, linked to an individual or household's annual income.
They're used in other countries to control rampant house price inflation, and in Britain the limit is 4.5 times annual income.
The Reserve Bank already uses loan-to-value ratios, which mean the amount of a deposit on a mortgage is linked to the value of the property being purchases.
According to the bank, they've had a limited impact.
There are ways around raising a deposit, such as young families borrowing from their parents which is reported to be happening in Auckland.
DTIs are more direct and more difficult for buyers to deal with.
It's the opinion of commentators that if DTIs were introduced, the price of houses would fall.
They would have to, because at current levels very few people would be able to buy them.
If the government is seriously considering the Reserve Bank's proposals, and apparently it is, the big issue it faces is setting the cap.
In Auckland, the average house price is around nine times the average income.
If the British measure of 4.5 times annual income was used here, very few houses would be sold.
Speculation is that the Reserve Bank is looking at around five times annual income, which would have a severe impact.
The bank and the government started talking to each other about DTIs months ago, and in June the bank said it was gathering data on the effect they would have on the housing market.
Questions are now being raised about why English is now seeking more information, and the suspicion is that the government is dragging its feet.
It may well be, because it has a political problem on its hands.
If it does give the Reserve Bank the green light, DTIs would presumably be introduced some time next year - an election year.
They could be tinkered with and made as weak as possible, but if they had the effect the bank is looking for the price of houses would start to fall.
That scares the politicians - except for Metiria Turei who says it should happen - because it would upset anyone who owns a house.
Neither National nor Labour will admit that to make housing affordable for most families, prices must come down - particularly in Auckland.
At the same time, they are both strongly in favour of affordable housing.
Don Brash, former Reserve Bank governor and former leader of the National Party, puts it this way: "There are two ways of fixing it - one is having a very substantial fall in prices or, if you have no increase in house prices for about the next five decades - half a century - incomes would gradually catch up.
"People who say they're in favour of affordable housing but don't want to admit the fact that the only way of achieving that is to see a big fall in house prices are frankly being dishonest."
The main parties can't have it both ways, but they'll keep on trying to pretend they can.