Resident doctors to provide strike cover

NZ Newswire
11/10/2016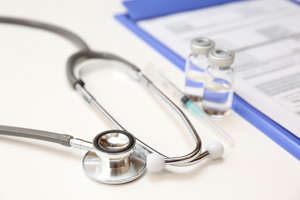 Resident doctors taking industrial action will provide emergency cover during their 48-hour strike next week.
Members of the NZ Resident Doctors Association will walk off the job from 7am next Tuesday over what they see as unfair and unsafe rosters.
Under the Code of Good Faith for the Public Health Sector, district health boards may make a request for the services of striking workers to ensure patient safety.
NZRDA national secretary Dr Deborah Powell says this process, entitled "life and limb preserving services", has now been completed between all 20 DHBs and the association in respect of next week's strike.
It would ensure sufficient doctors are available in the event of an emergency or unforeseen circumstance.
Dr Powell says the association has also provided registrars to work in intensive care, paediatrics, obstetrics and gynaecology, surgery and the event of cardiac arrest in a number of DHBs during the strike period.
"In addition to our senior medical officer colleagues who will be ensuring patient safety during the strike, the provision of NZRDA members should reassure the public that, if they are seriously unwell, they will be cared for," Dr Powell said.